R & D advantage
Baogli R&D Center now has a R&D system that fully meets the industry standards. In order to realize the dream of consumers, it strives to develop advanced technology and become a loyal partner of customers. At the same time, Bulgari dares to challenge unknown areas, get rid of the shackles of inherent concepts, think and practice new ideas, and vigorously cultivate professional talents who devote themselves to R&D with strength and experience.
Baogli people always adhere to the technical concept of "technology is strength". The company adheres to the road of introducing and absorbing technology through external cooperation and paying equal attention to internal independent R&D and innovation. The company has more than ten high-quality senior R&D engineers with college degree or above. With more than 3000 self-developed mature formulations and manufacturing processes, the R&D team is still strict, realistic and innovative attitude to ensure the update of technology and the transformation of formulations and processes, keep abreast of market information, and apply the latest scientific and technological achievements to product development to meet the ever-changing market needs. More than 95% of our raw materials are imported raw materials, and its producers are large international companies with excellent quality assurance, which ensures the quality and stability of our products.
With many years of R&D and manufacturing experience, the R&D technical force of Baogli has been recognized by well-known enterprises in the industry. It not only creates Sales Excellence for customers, but also gets a good reputation in the industry - leading innovation, stable quality.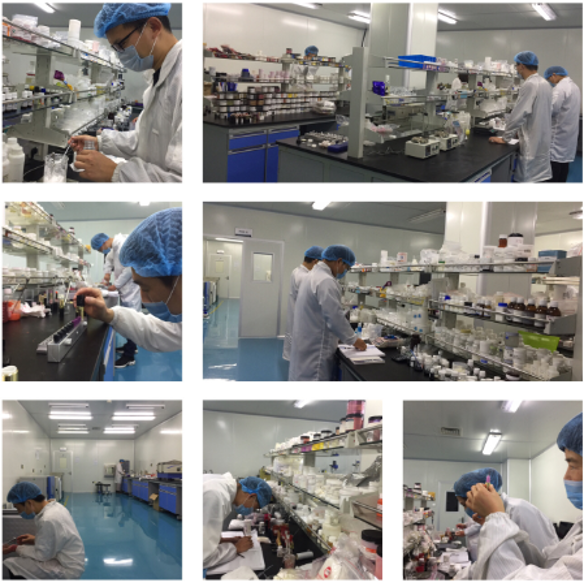 Management advantage

Baogli people always adhere to the service concept of "Customer is God". Every detail reflects our intention. They are creating customer satisfaction, forming a "professional, efficient and intimate" customer service team to provide customers with comprehensive OEM/ODM supporting services.
Baogli set up a special market center with more than 30 personnel to provide pre-sale management for customer service, such as product structure, product planning, pre-punching, package design and other services. In order to do a good job in customer product service, Baogli set up a special sales support department (technical service department) and after-sales service department (customer service department) to serve customers. Customers provide services such as product copywriting and checking, product knowledge training, product publicity promotion, order management, customer follow-up and communication in the whole process of production, delivery management, etc.
In order to meet the different and multi-dimensional needs of customers, besides guaranteeing strong production capacity and high-quality product supply, Baogli also provides package purchasing, warehousing management, etc. to realize the dream of cosmetics brand for customers and meet different types of customers, such as daily chemical line, special counter, small shop, online shopping, etc. Electric purchasing, professional lines and so on, to truly achieve high-quality services to add value to products, to provide all-round "one-stop" service from product development to finished product production, management, warehousing, to successfully solve the worries of customers and friends'brand!